Welcome to Our Website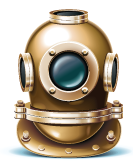 BORNEO SUBSEA SERVICES (MALAYSIA) SDN. BHD. is a Malaysian registered Company located in Labuan F.T. Malaysia. The Company was formed to provide Commercial Diving and Remotely Operated Vehicle (ROV) Services to the Oil & Gas, Shipping, Civil Engineering, Hydro-electric and Telecommunication industries.
The Company was incorporated on 12th September 1991 and our Company number is 224905H.
Why Choose BSS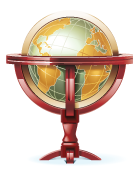 BSS is licensed by Petronas under the SU1 - Underwater Services Category which includes 01 - Underwater Engineering, Construction & Maintenance Services; 02 - Surface Diving Services; 03 - Saturation and Surface Diving Services and 04 - Remotely Operated Vehicles (ROV) Services.
Registered with the Construction Industry Development Board of Malaysia (CIDB) as a G4 Contractor under Category CE (Civil Engineering Construction), with Specialities CE21 (General Civil Engineering Works) and CE16 (Underwater Construction Works and Maintenance).
We are also registered with the Malaysian Federal Ministry of Finance as a Registered Contractor under the Categories 221607 (Diving Services) and 221601 (Salvage).
We are also approved for In-Water Surveys (UWILDs) by American Bureau of Shipping (ABS), Lloyd's Register (Lloyd's), Det Norske Veritas (DNV), Bureau Veritas (BV), Nippon Kaiji Kyokai (ClassNK) and Ships Classification Malaysia (SCM).